Brazilian Butt Lift with 500 cc fat (per cheek)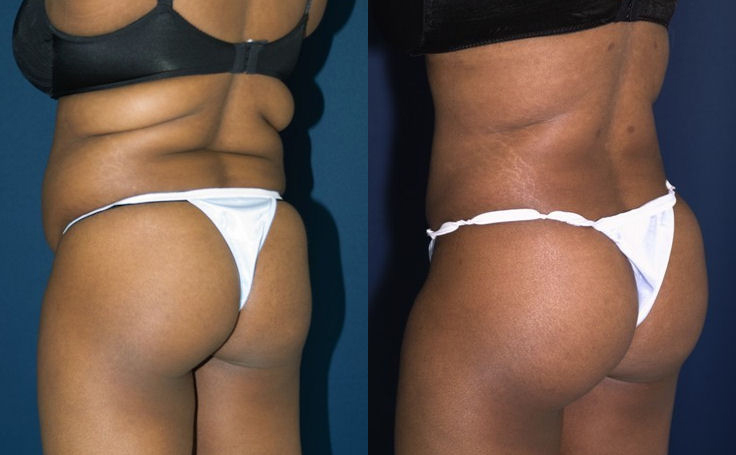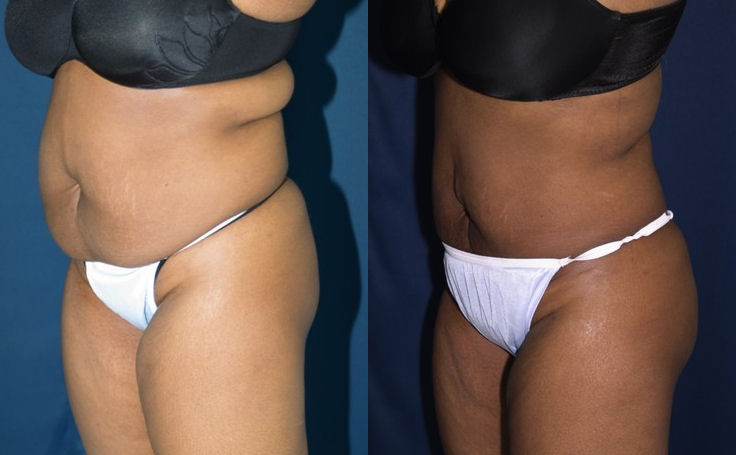 Dr. Ricardo Rodriguez performed a Brazilian Butt Lift by injecting 500 cc of purified adipose fat into each buttock cheek. To achieve this volume , he first liposuctioned  the abdomen, flanks, and the scapular areas.   He removed over 2500 cc from the abdomen and 1000 cc from the flanks.  This fat was centrifuged to yield a high density quantity which he injected.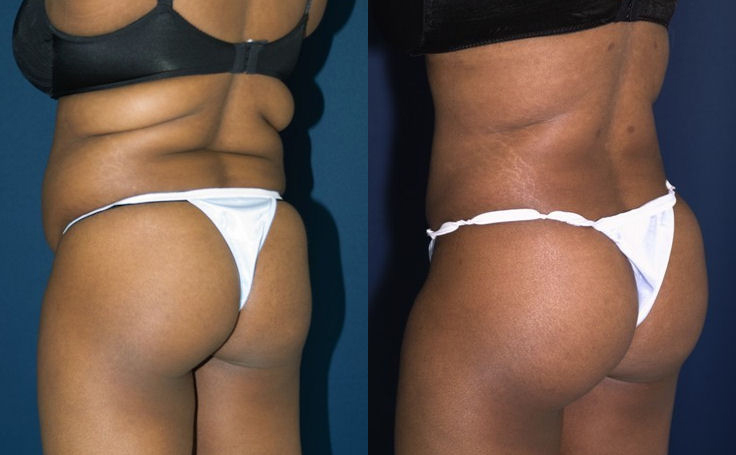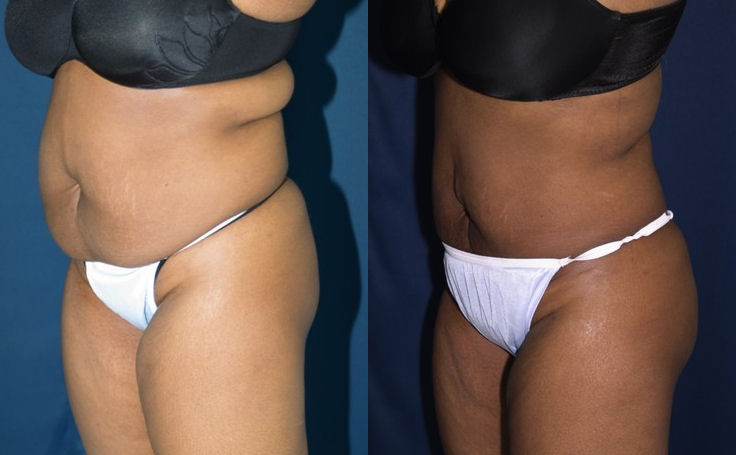 The Brazilian butt lift is a type of Butt Augmentation which uses fat injections to create a more youthful, prominent, and perky profile.
Dr. Rodriguez removes fat from selected areas of your body, purifies the fat, then reinjects selected donor fat cells into your buttocks. The process of fat reinjection involves scores or hundreds of injections. The procedure is designed to fill the upper quadrant of your buttocks so that the butt appears lifted and rounded. When you augment the buttock with fat taken from the love handles area, the results can be spectacular. Additionally, these results should be long lasting.
To learn more about what techniques your surgeon needs to use for permanent results, read Dr. Rodriguez's Recipe for permanent fat injections.  To find out about our Special Summer Promotions with great savings, Contact Us here, or call the office at 410-494-8100 to make an appointment.
Patients depicted in our Brazilian Butt Lift gallery have provided their written consent to display their photos online. Every patient is unique, and surgical results may vary. Please contact us if you have any questions.
Video

After you have a brazilian butt lift, what will happen if you lose weight? Do you lose the fat graft? 

Watch Video