Tummy Tuck Removes Excess Skin and Fat
This patient had a tummy tuck to tighten and tone her stomach. Notice how after the surgery her abdomen is now smooth and flat. The excess skin and fat has been removed.
Gender
Female
Age
30s
Ethnicity
Hispanic
Height
5' - 5'3"
Weight
150 - 160 pounds
Fat Removed
1000 cc- 2000 cc
Recovery Time
2-3 Weeks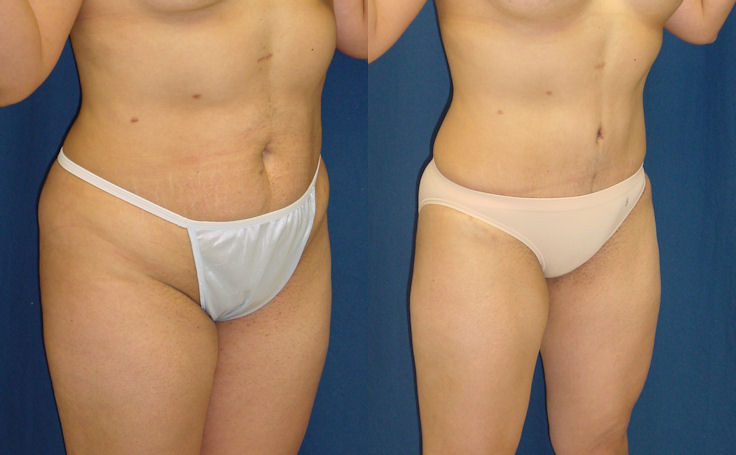 In addition to the Tummy Tuck, Dr. Rodriguez removed more than 1500 cc of fat from her flanks and posterior triangle.
For more information about the techniques Dr. Rodriguez uses to sculpt the body, see his collection of Body Sculpting Blog posts.

« Back to Photo Gallery