Fat Injections to Cheeks
This patient underwent had Fat Transfer to her cheeks, and Liposuction to the lower face. Thus fat was added into areas of the face which needed volume, and fat was removed from the lower face to show more definition of the jawline.

Gender
Female
Age
40s
Ethnicity
Caucasian
Height
5'3" - 5'5"
Weight
130 - 140 pounds
Implant Material
Adipose fat
Recovery Time
1-2 Weeks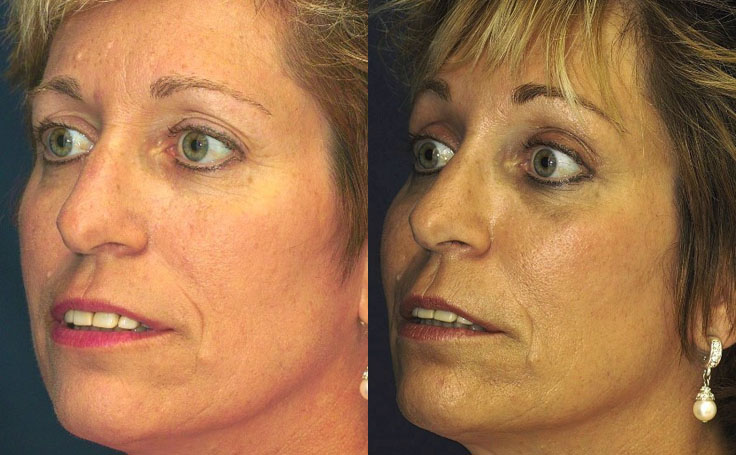 Notice how the Fat Injections filled out her cheeks and gave her face a more healthly, youthful appearance. The procedure was performed by Dr. Ricardo Rodriguez in Baltimore, Maryland.
Fat grafting to the face is one of the best ways to rejuvenate your fce to a more youthful look. For more information see our blog post, Fat Injections to the Face.
« Back to Photo Gallery