Posterior Butt Lift with a Body Lift
The posterior Butt Lift procedure is one component of the Body Lift Procedure. The Butt Lift excess skin above the buttocks and makes the buttocks perkier.
Gender
Female
Age
30s
Ethnicity
Caucasian
Height
5' - 5'3"
Weight
140 - 150 pounds
Skin Tone
loose
Recovery Time
1-2 Weeks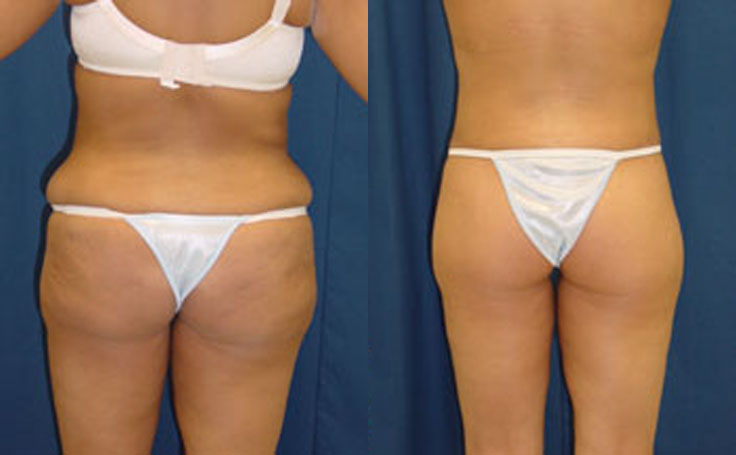 This patient in her mid 30's had a buttocks lift as part of the total Body Lift procedure. The patient is seen here only two months post operatively, and she looks fabulous.
Notice how with the Butt Lift, the profile of the legs elongates to make for a very toned and beautiful body. The shape of the lower body has been transformed with this lower Body Lift procedure. The incisions from the Butt Lift are hidden into her panty line. The change is dramatic and very positive.
The Butt Lift procedure was performed by Dr. Ricardo Rodriguez in Baltimore,Maryland.
« Back to Photo Gallery