Brow Lift to refresh the face
This patient underwent a Brow Lift with Dr. Ricardo Rodriguez in Baltimore, Maryland for a softer, more relaxed look.
Gender
Female
Age
50s
Ethnicity
Caucasian
Height
5' - 5'3"
Weight
100 - 110 pounds
Recovery Time
2-7 days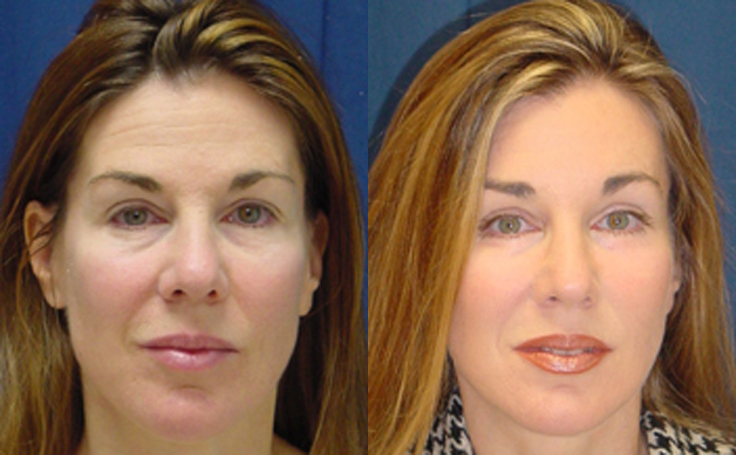 The Brow Lift is a 2 hour procedure which is performed under IV anesthesia. Patients can go home about one hour after the procedure. The recovery time is one to two weeks. Dr. Rodriguez has 20 years of experience performing this procedure.
« Back to Photo Gallery