Breast Lift vertical scar technique
This woman in her late 30's had a Breast Lift with the single vertical scar technique to correct asymmetry and drooping.
Gender
Female
Age
40s
Ethnicity
Caucasian
Height
5' - 5'3"
Weight
160 - 170 pounds
Incision Style
Vertical
Symmetry
Asymmetrical
Recovery Time
2-7 days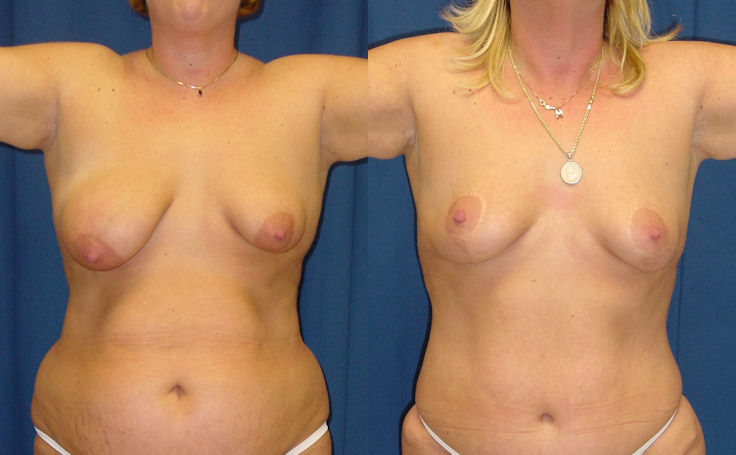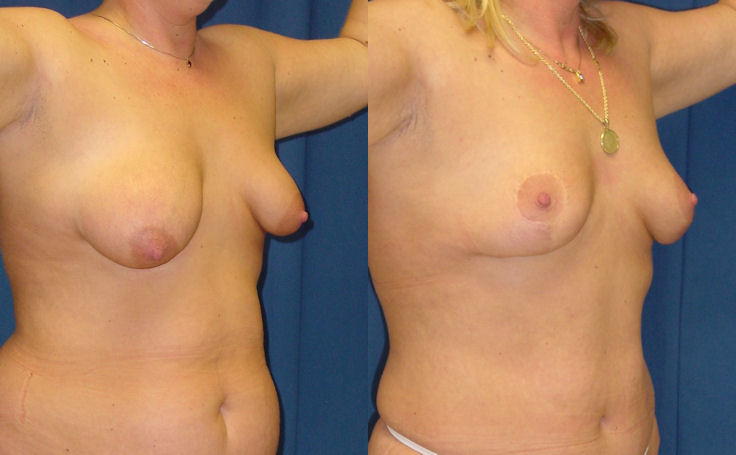 This patient has a breast asymmetry in addition to ptosis, or drooping of the breast. Dr. Rodriguez performed a Breast Lift on the patient using the single vertical scar technique. After the procedure the patient had symmetrical breasts with a natural, youthful shape. The breast lift procedure was performed in Baltimore, Maryland.
« Back to Photo Gallery