Brazilian Butt Lift for thin women
Thin women can have a dramatic transformation in their body with a Brazilian Butt Lift.
Gender
Female
Age
30s
Ethnicity
Caucasian
Height
5' - 5'3"
Weight
120 - 130 pounds
Implant Material
Adipose fat
Fat Injected
300 cc- 500 cc each side
Recovery Time
2-3 Weeks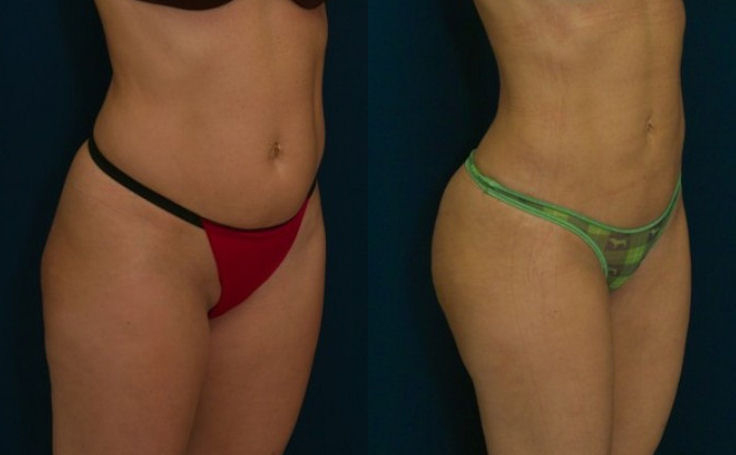 The Brazilian butt lift is a type of butt augmentation which uses fat injections to create a more youthful, prominent, and perky profile.
Dr.Rodriguez performed the Brazilian Butt Lift to enhance the patient's buttocks using her own fat. This thin framed 5' tall woman weighed only 124 pounds, but wanted a more sensual body profile. Dr. Rodriguez removed fat from unwanted areas and placed a purified high density quantity into her buttocks. He placed approximately 470 cc purified fat into each buttock cheek. The surgical result was a more sensual body profile.
Read more about Dr. Rodriguez's Recipe for permanent fat injections.
« Back to Photo Gallery