Brazilian Butt Lift with 500 cc fat (per cheek)
Dr. Ricardo Rodriguez performed a Brazilian Butt Lift by injecting 500 cc of purified adipose fat into each buttock cheek. To achieve this volume , he first liposuctioned the abdomen, flanks, and the scapular areas. He removed over 2500 cc from the abdomen and 1000 cc from the flanks. This fat was centrifuged to yield a high density quantity which he injected.
Gender
Female
Age
20s
Ethnicity
Afro-American
Height
5'5" - 5'8"
Weight
160 - 170 pounds
Implant Material
Adipose fat
Fat Injected
500 cc- 700 cc each side
Skin Tone
average
Recovery Time
2-3 Weeks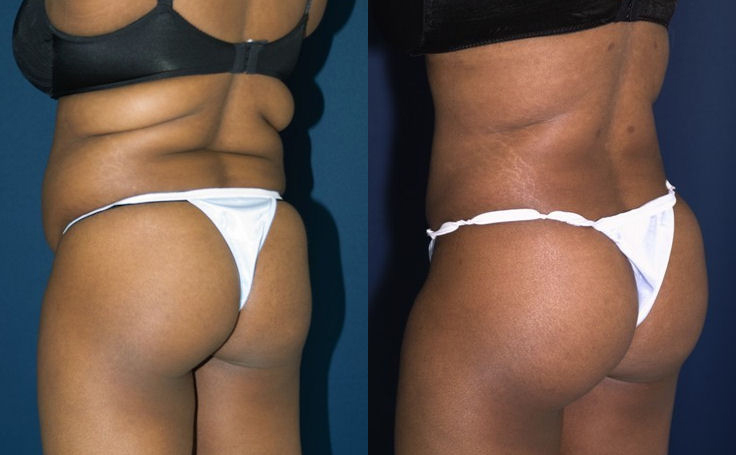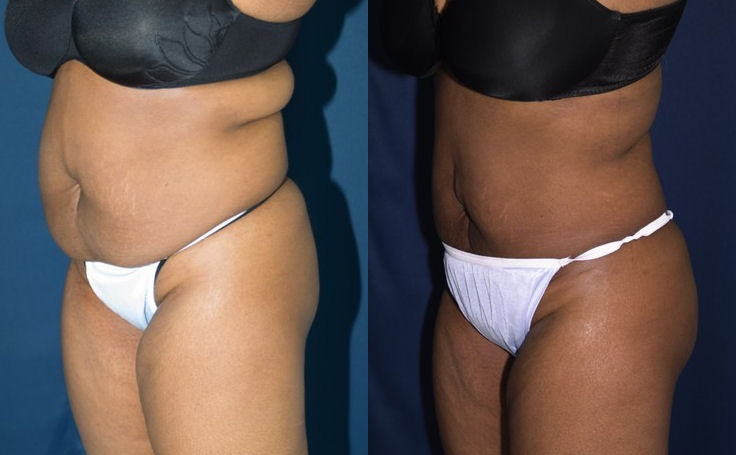 The Brazilian butt lift is a type of Butt Augmentation which uses fat injections to create a more youthful, prominent, and perky profile.
Dr. Rodriguez removes fat from selected areas of your body, purifies the fat, then reinjects selected donor fat cells into your buttocks. The process of fat reinjection involves scores or hundreds of injections. The procedure is designed to fill the upper quadrant of your buttocks so that the butt appears lifted and rounded. When you augment the buttock with fat taken from the love handles area, the results can be spectacular.
Read more about Dr. Rodriguez's Recipe for permanent fat injections.
« Back to Photo Gallery