Brazilian Butt Lift to help flat buttocks
To achieve more prominent buttocks , Dr. Rodriguez extracted fat around her stomach and flank area. He then processed and centrifuged the fat to reserve only the high density fat. Approximately 1000 cc purified fat could be reinjected into each cheek. The resulting butt augmentation made the patient very happy.
Gender
Female
Age
30s
Ethnicity
Caucasian
Height
5'3" - 5'5"
Weight
160 - 170 pounds
Implant Material
Adipose fat
Fat Injected
> 900 cc each side
Skin Tone
average
Recovery Time
2-3 Weeks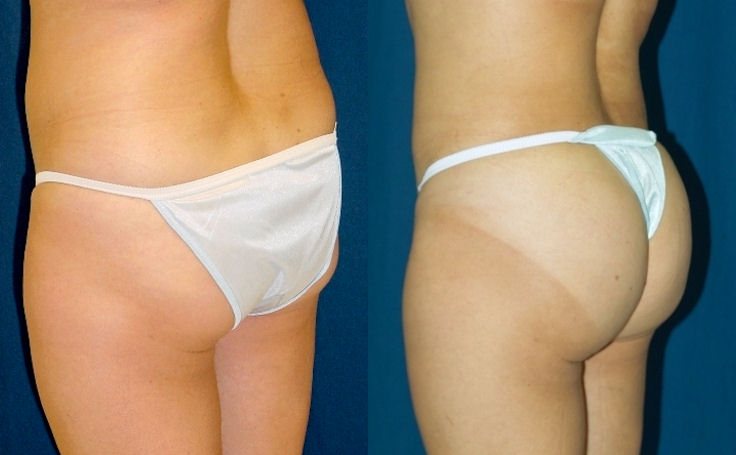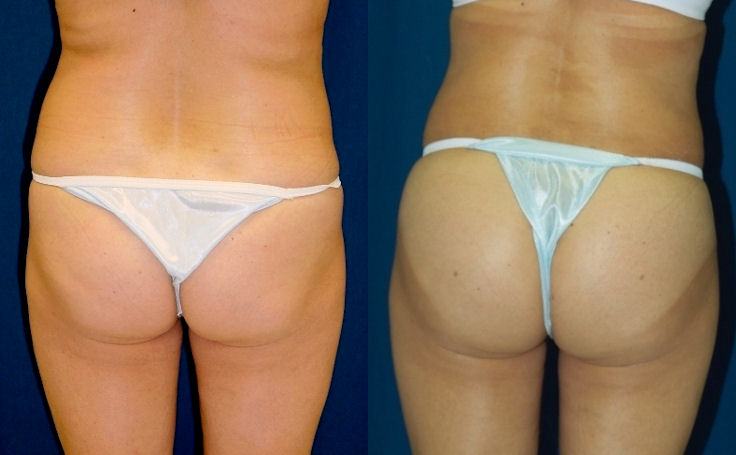 Dr. Rodriguez performed butt augmentation with fat injections using the Brazilian Butt Lift technique. Fat was carefully removed with liposuction from various areas, processed, and then injected into the buttocks region at various depths. Dr. Rodriguez is highly selective about the fat cells which qualify for fat re injection. Only 25% or less of the fat cells removed will meet his strict requirements.

Correct fat processing, selection, and micro-injection methods are essential for a permanent result.
Learn more about how this procedure is performed in the buttock section of Dr. Rodriguez's blog. Dr. Rodriguez explains his technique in detail in his Brazilian Butt Lift Video.
« Back to Photo Gallery