Brazilian Butt Lift with 600 cc fat each cheek
More perky and prominent buttocks were achieved with a Brazilian Butt Lift on this 5'4" , 160 pound woman with 600 cc fat injected into each buttock cheek.
Gender
Female
Age
30s
Ethnicity
Afro-American
Height
5'3" - 5'5"
Weight
150 - 160 pounds
Implant Material
Adipose fat
Fat Injected
500 cc- 700 cc each side
Skin Tone
average
Recovery Time
2-3 Weeks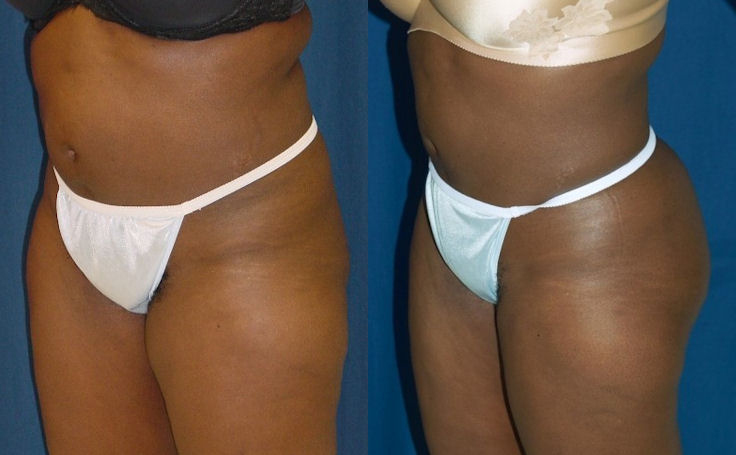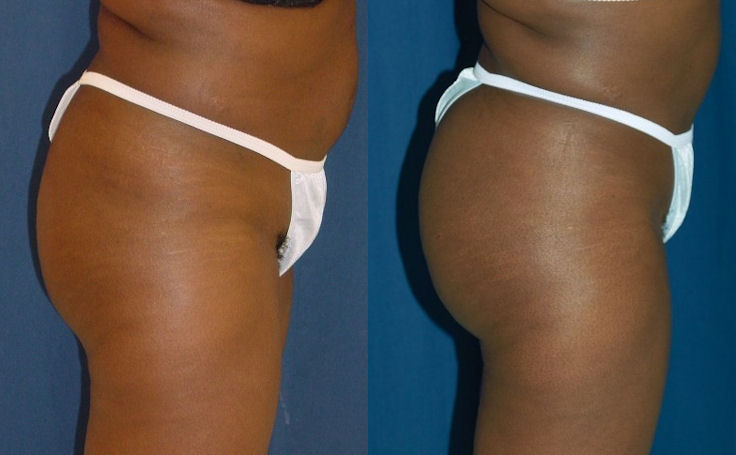 Dr.Rodriguez performed the brazilian butt lift to create a more sensual body profile. This Butt Augmentation procedure enhanced the patient's buttocks using the her own fat. After sculpting her body, Dr. Rodriguez processed the adipose fat, and then injected approximately 1300 cc total purified fat into both buttock cheeks. As a result she now has a flat stomach and an augmented, perkier buttock.
« Back to Photo Gallery