Brazilian Butt Lift with 300 cc fat each cheek
A thin framed 5'4" , 135 pound female had a Brazilian Butt Lift to augment her buttocks with 300 cc fat into each cheek.
Gender
Female
Age
20s
Ethnicity
Caucasian
Height
5'3" - 5'5"
Weight
130 - 140 pounds
Implant Material
Adipose fat
Fat Injected
200 cc - 300 cc each side
Skin Tone
average
Recovery Time
2-3 Weeks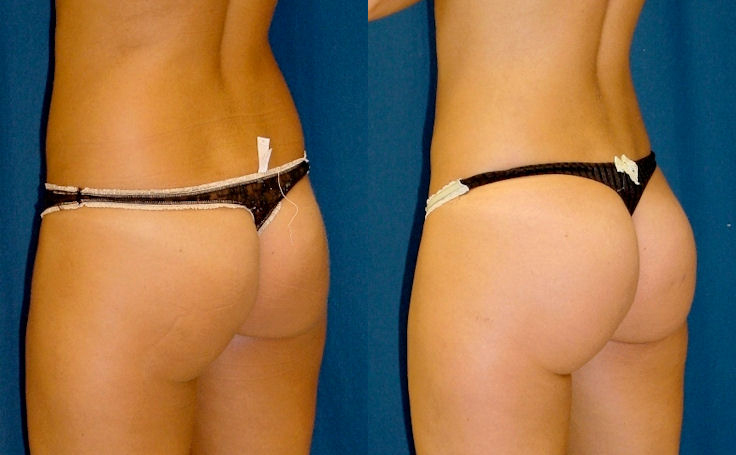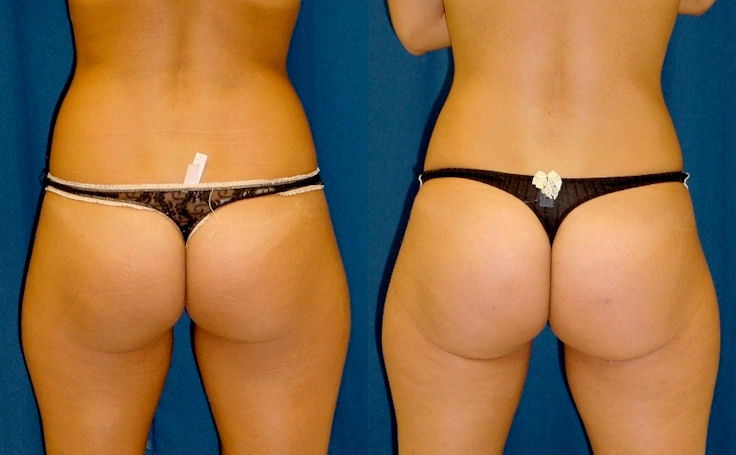 The Brazilian Butt Lift is a type of butt augmentation procedure which removes fat from selected areas of your body, purifies the fat, then reinjects selected donor fat cells into your buttocks.
Correct fat processing, selection, and micro-injection methods are essential for a long lasting result.
Dr. Rodriguez's Brazilian Butt Lift technique was featured in the April Washington DC-Baltimore Area women's Journal Publication. Dr. Rodriguez is a Yale trained Board Certified Plastic Surgeon who has been practicing for over 20 years. He specializes in procedures which involve fat grafting.
« Back to Photo Gallery