Brazilian Butt Lift with 300 cc fat each cheek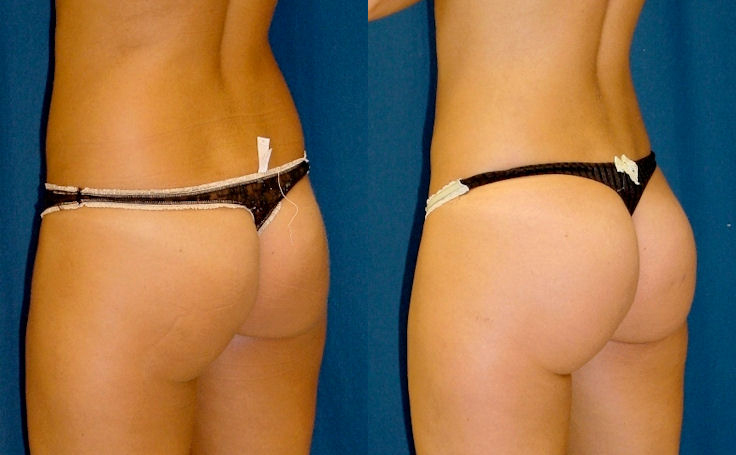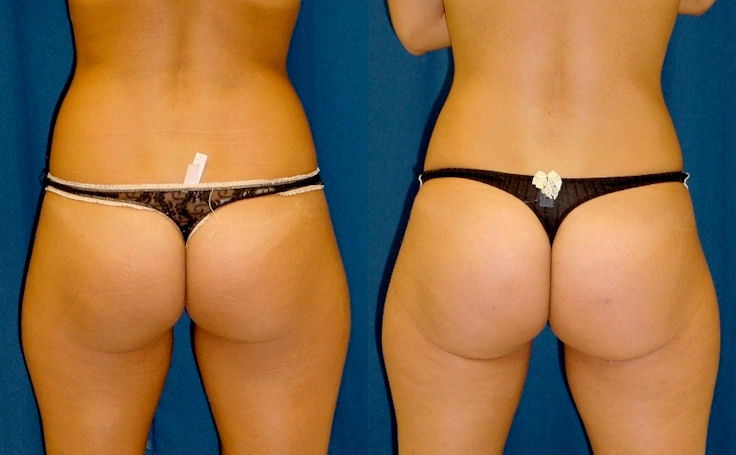 A thin framed 5'4" , 135 pound female had a Brazilian Butt Lift to augment her buttocks with 300 cc fat into each cheek.
Implant Material

Adipose fat

Fat Injected

200 cc - 300 cc each side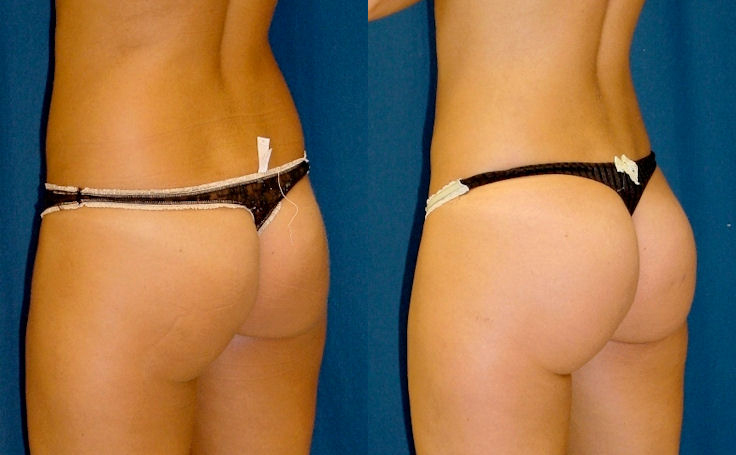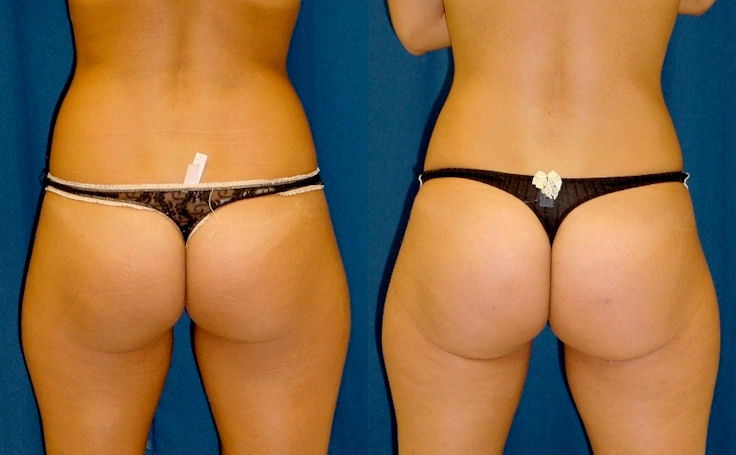 The Brazilian Butt Lift is a type of butt augmentation procedure which removes fat from selected areas of your body, purifies the fat, then reinjects selected donor fat cells into your buttocks.Correct fat processing, selection, and micro-injection methods are essential for a long lasting result.
Dr. Rodriguez's Brazilian Butt Lift technique was featured in the Washington DC-Baltimore Area women's Journal Publication. Dr. Rodriguez is a Yale trained Board Certified Plastic Surgeon who has been practicing for over 20 years. He specializes in procedures which involve fat grafting.
To learn more about the things you should know before having the Brazilian Butt Lift, read Dr. Rodriguez's blog post, 6 Essential Questions to Ask Before Having a Brazilian Butt Lift. To make an appointment and get the body you want now, contact us here.
Patients depicted in our Brazilian Butt Lift gallery have provided their written consent to display their photos online. Every patient is unique, and surgical results may vary. Please contact us if you have any questions.
Video

After you have a brazilian butt lift, what will happen if you lose weight? Do you lose the fat graft?

Watch Video