Brazilian Butt Lift with large amount of fat
Brazilian Butt Lift on a large frame african american woman which transferred large amount of fat to her buttocks.
Gender
Female
Age
20s
Ethnicity
Afro-American
Height
5'5" - 5'8"
Weight
180 - 190 pounds
Implant Material
Adipose fat
Fat Injected
> 900 cc each side
Recovery Time
2-3 Weeks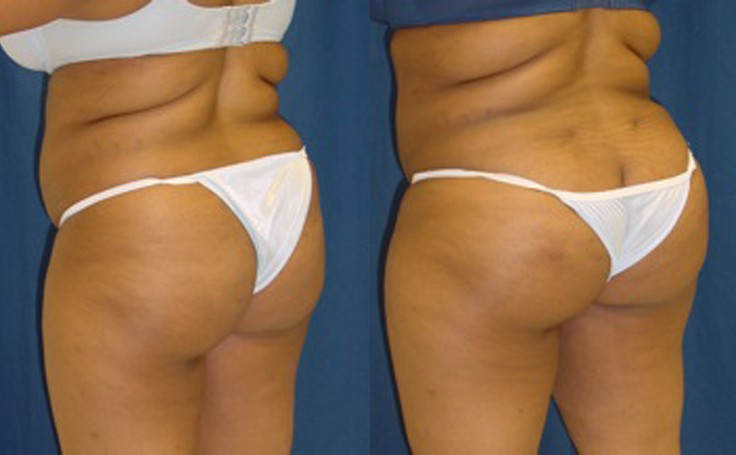 This afro-american woman wanted very prominent buttocks. Dr. Rodriguez performed the Brazilian Butt Lift, a type of Butt Augmentation with her own fat. A large amount of fat was removed, processed and re-injected into her buttocks.
The Brazilian Butt Lift procedure is performed by Dr. Rodriguez under IV sedation in his AAAASF accredited surgery center located in Baltimore, Maryland.
« Back to Photo Gallery