Brazilian Butt Lift with 225 cc fat each buttock cheek
Butt Augmentation with patient's own fat, on a 5'3", 118 pound female with 225 cc fat into each buttock cheek.
Gender
Female
Age
20s
Ethnicity
Caucasian
Height
5' - 5'3"
Weight
110 - 120 pounds
Implant Material
Adipose fat
Fat Injected
200 cc - 300 cc each side
Recovery Time
2-3 Weeks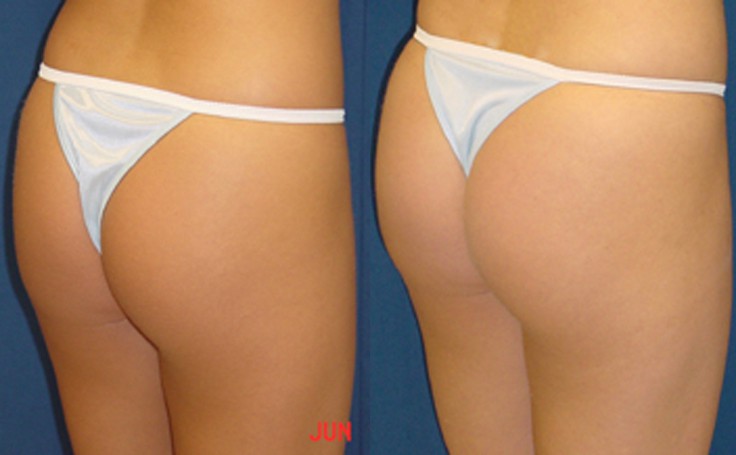 This small framed woman wanted a more subtle enhancement to her buttocks. She wanted to be more filled out, yet keep her very slender appearance. Dr. Rodriguez performed fat injections to her buttocks. She is shown here 20 months after her surgery.
The procedure is also called the Brazilian Butt Lift. Over 1200 cc of adipose fat was removed by liposuction from her flanks and abdomen, processed in a special technique and then a portion of the fat was reinjected into her buttocks at various levels and depths. Dr. Rodriguez performs the procedure under IV sedation in his AAAASF accredited surgery center located in Baltimore, Maryland.
« Back to Photo Gallery