Brazilian Butt Lift with 600 cc fat each cheek
Brazilian Butt Lift on a 5'10" , 160 pound female with 600 cc into each buttock cheek. The surgery results in more prominent perky buttocks.
Gender
Female
Age
20s
Ethnicity
Afro-American
Height
5'9" - taller
Weight
160 - 170 pounds
Implant Material
Adipose fat
Fat Injected
500 cc- 700 cc each side
Skin Tone
average
Recovery Time
2-3 Weeks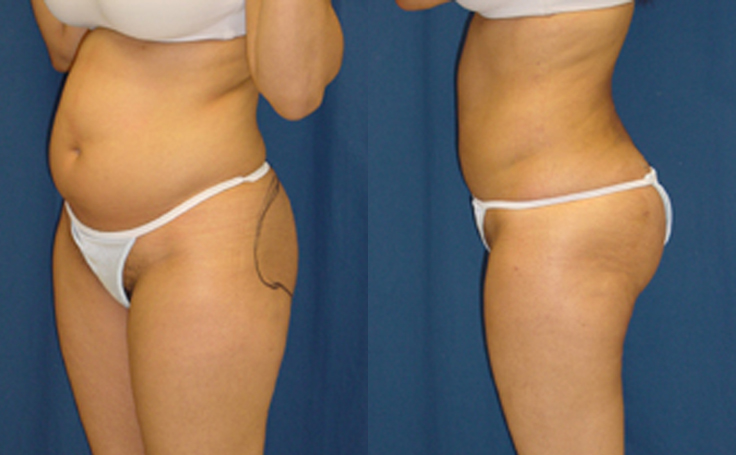 Dr.Rodriguez performed the Brazilian Butt Lift, a type of Butt Augmentation, to create a more sensual body profile. This butt augmentation procedure enhanced the patient's buttocks using her own fat. As a result she now has a flat stomach and an augmented, perkier buttock.
The procedure is performed under IV anesthesia in Dr. Rodriguez's AAAASF accredited out patient surgery center. Dr. Rodriguez liposuctioned the stomach area, processed the fat, and injected the fat into her buttocks. The fat is carefully processed in a special centrifuge before it is injected into the buttocks area. As you can see, the patient now has a leaner and more sensuous body profile. The patient is shown here exactly 7 days post op.
« Back to Photo Gallery