Body Lift After Gastric Bypass Surgery
This patient lost over 100 pounds after gastric bypass surgery. She had a large amount of loose hanging skin around her abdomen , side, and back. No amount of exercise can remove this hanging skin. Therefore, the only solution to this problem is to remove the skin, by performing the Body Lift Procedure. Dr. Rodriguez performed the case in his AAASF accredited surgery center in Baltimore, Maryland. The procedure included a tummy tuck, butt lift, and outer thigh lift in one procedure.
Gender
Female
Age
60+
Ethnicity
Caucasian
Height
5' - 5'3"
Weight
160 - 170 pounds
Recovery Time
3 Weeks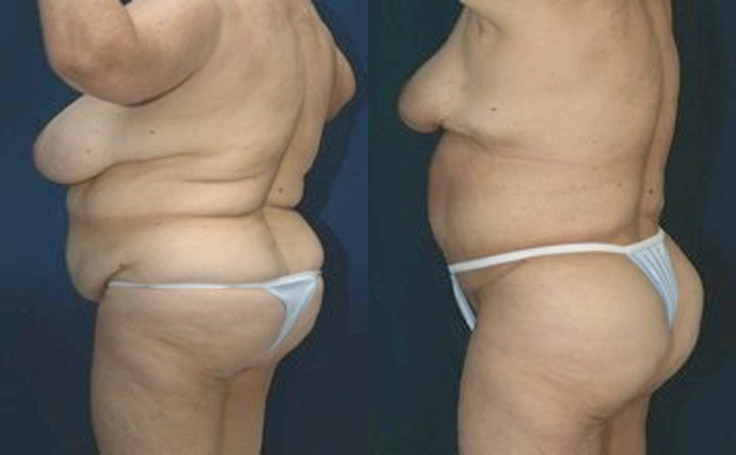 A total body lift takes about 8 hours and is performed out-patient under IV anesthesia. The procedure is a tummy tuck, a butt lift, and an outer thigh lift performed in the same surgical session.
« Back to Photo Gallery