Dr. Ricardo Rodriguez, Board Certified Plastic Surgeon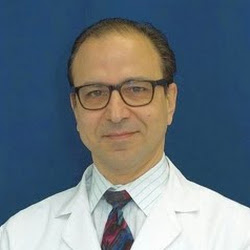 Location: Baltimore, Maryland
Practice URL: www.CosmeticSurg.net
Connect with me on Google+
Dr. Ricardo Rodriguez has been practicing Plastic Surgery for over 20 years and blogging about it since 2005. His cosmetic surgery practice, CosmeticSurg.net, is based in Baltimore, Maryland, where he is Medical Director of his brand new, state-of-the art, fully accredited AAAASF Surgical Center.
Dr. Rodriguez began his career in the plastic surgery academic world after finishing his Plastic Surgery Residency at Yale. In 1988, he was invited to join the Medical School Faculty at Yale University Plastic Surgery Department. At Yale, he was involved in wound care research, artificial skin research, and teaching residents how to perform both Cosmetic and Reconstructive surgery. He started his own private practice in Baltimore in 1991. In keeping with his commitment to education, he currently serves as a part time Clinical Instructor in the Johns Hopkins Plastic Surgery Department.
Over the course of his career, Dr. Rodriguez has performed thousands of Cosmetic and Reconstructive cases. These cases have included breast reconstruction, replants of fingers after traumatic injuries, skin grafting on burn patients and diabetics, as well as over two decades of experience with the full spectrum of cosmetic surgery. Prior to his Plastic Surgery training at Yale, Dr. Rodriguez attained his Board Certification in General Surgery at Tulane University.
With a comprehensive background in General Surgery, Trauma, Wound Care, Reconstruction, and Cosmetic Surgery, Dr. Rodriguez began to focus on Cosmetic Surgery over 10 years ago. His practice is now dedicated exclusively to Cosmetic Surgery, performing unique procedures such as the Brazilian Butt Lift,  Body Lift, Lip Lift, tummy tuck,  and endoscopic Brow Lift. He specializes in performing multiple procedures in the same operative session for complete body makeovers.
In addition, Dr. Rodriguez has been performing Fat Transfer and Fat Grafting for well over a decade.  Adipose Stem Cells can be derived from your own adipose fat. Dr. Rodriguez is part of the ASPS Regenerative Medicine Task Force team whose primary focus is the clinical applications of adipose derived stem cells with wound healing, scars, radiation damage, and various diseases. Continue reading even more about Dr. Rodriguez's credentials.
Dr. Rodriguez combines a love of new technology with a strong respect for the tried-and-true, time-tested techniques in Plastic Surgery. Dr. Rodriguez is trilingual, speaking fluent Spanish, French and English. Many patients consult him from around the world, thus he conducts virtual consultations as a pre-consultation method to help patients learn more about a specific procedure before they make the trip to the Baltimore.
Dr. Rodriguez combines his wide ranging surgical experience and accumulated 20+ years of judgment to give patients the best possible surgical result. CosmeticSurg is devoted to the Science of Beauty.